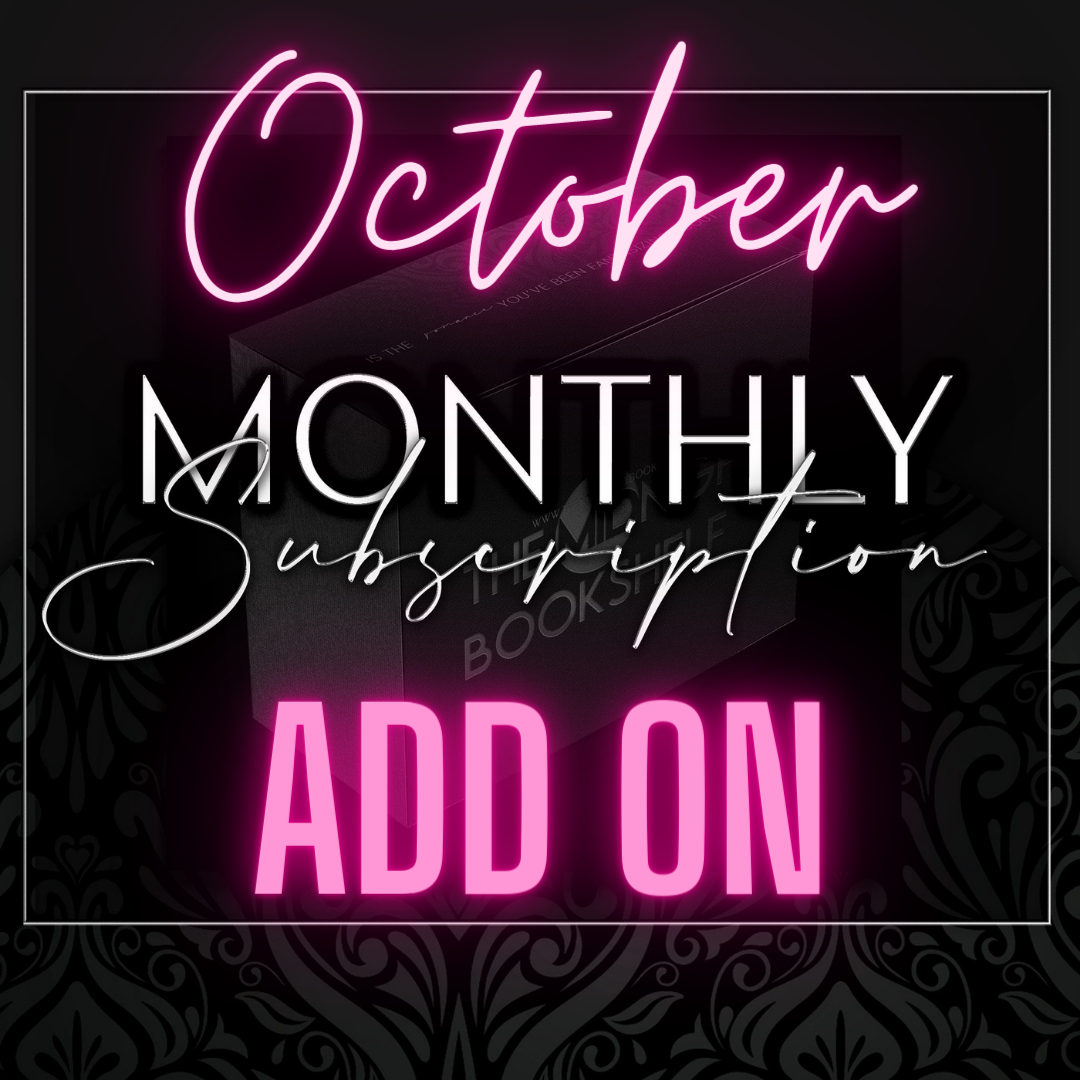 OCTOBER monthly add on - RACHEL LEIGH
---
Preorder now

Inventory on the way
This listing is for the OCTOBER monthly box subscription add on to complete the trilogy, Wicked Boys of BCU, by Rachel Leigh.   
The October monthly subscription box contains two (2) exclusive cover signed paperbacks.  This add on represents the third (3rd) book in our October featured trilogy. 

Covers are designed by Ashes & Vellichor.
Please note that the price of this 3rd book add-on is reduced as our system is set to capture flat rate shipping on each order.  The total of the book price and shipping charge equals the actual amount of the 3rd book.
Our after dark romance books may contain, but are not limited to, elements such as bdsm, reverse harem/why choose, arranged marriage, consensual non-consent, dubious consent, stalking, violence, mafia, abuse, self harm, suicide, violence, bullying, taboo, serial killers, angst, anti-heros, and/or blurred lines of morality. 

Each box will come with a coordinating bookmark, not that we think you'll need it!  You won't want to put these novels down! 
Please note this is a PREORDER box and the books are scheduled to ship within 2 month of the close of the preorder.
All boxes shipped within Canada are via Canada Post. All other countries are shipped via Purolator.
Tracking information will be provided.