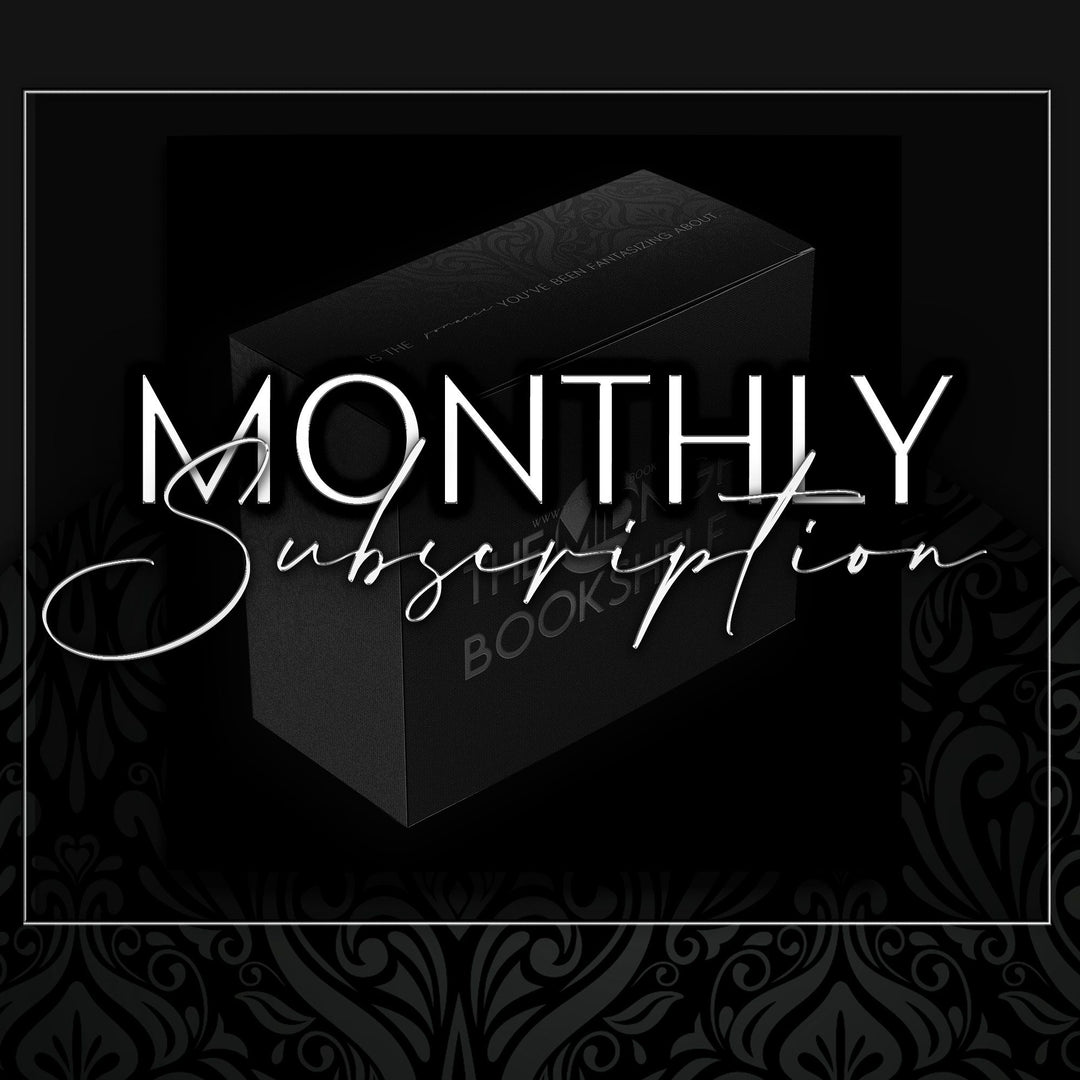 Monthly Box Subscription
---
Preorder now

Inventory on the way
SIGNING UP FOR THIS SUBSCRIPTION BOX TODAY WILL START WITH OUR DECEMBER FEATURED AUTHOR, K WEBSTER!   

This listing is for a monthly box subscription.  The monthly subscription box contains two (2) exclusive cover hand signed paperbacks.   
By purchasing this item you acknowledge that this product will auto-renew on the 15th of each month until cancelled.  You are entitled to three (3) skips per calendar year.  
The month you purchase your subscription will be the current month's box that you will receive.
Our after dark romance books may contain, but are not limited to, elements such as bdsm, reverse harem/why choose, stalking, violence, mafia, dubious consent, consensual non-consent, arranged marriage, abuse, self harm, suicide, violence, bullying, taboo, serial killers, angst, anti-heros, and/or blurred lines of morality.   

Please heed all trigger and content warnings with these novels.  

Each box will come with a coordinating bookmark, not that we think you'll need it!  You won't want to put these novels down!
Please note this is a PREORDER box and our boxes will ship approximately 60 days after the close of the monthly preorder to the best of our ability.
All boxes shipped within Canada are via Canada Post. All other countries are shipped via Purolator.
Tracking information will be provided.